Your Nationwide Partner for Office Furniture Installation, Corporate Relocation, Office Furniture Removal, and Facility Services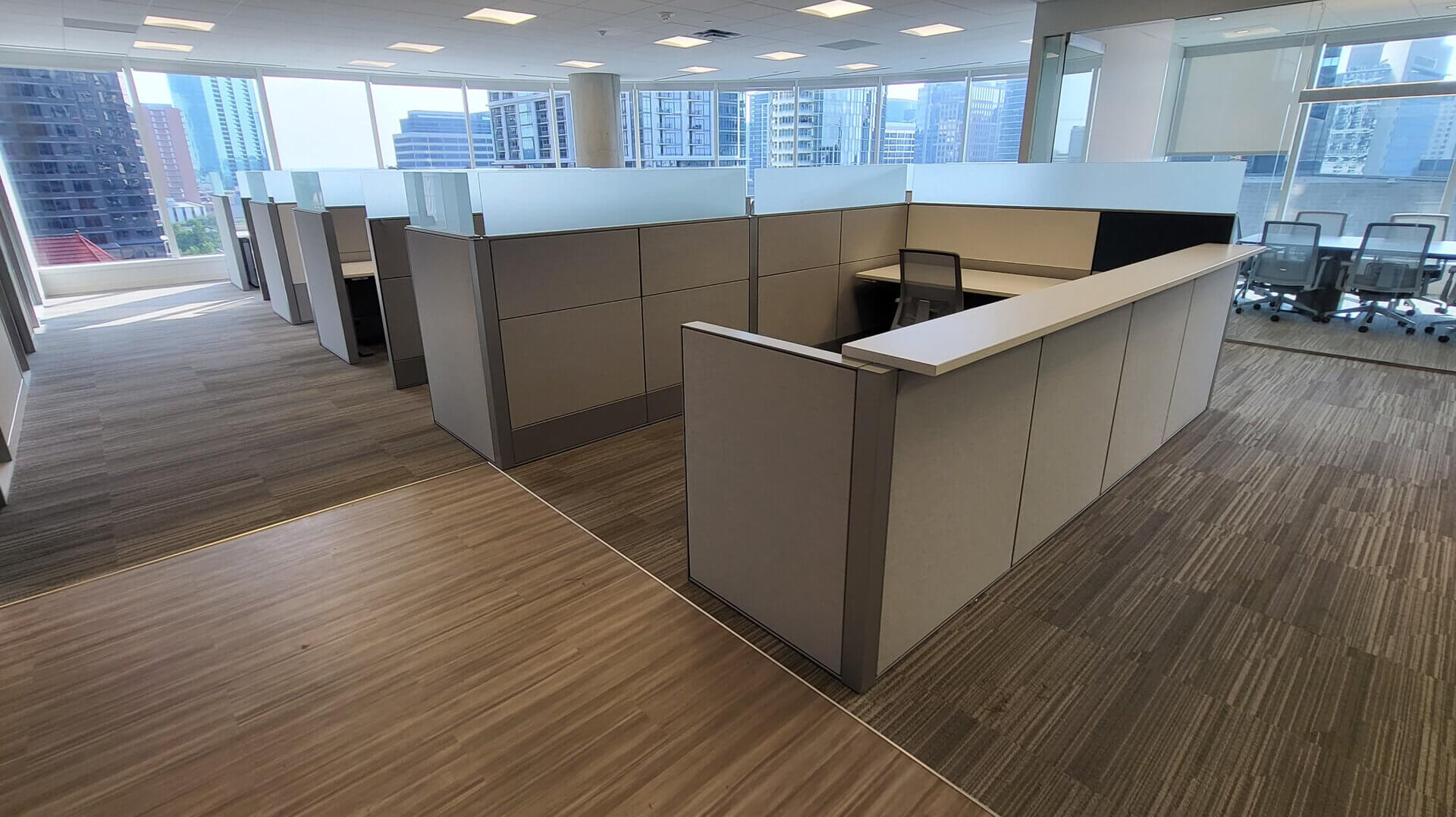 Real Estate Professionals

Property Managers

End Users/New Customer Projects

Entertainment/Media Industry

Architectural Firms

Hospitals

Hotels

School Districts
New Furniture Dealerships

Corporate Facilities

Military Installations

Government Facilities

Call Centers

Multi-Tenant

Industrial
We don't just move office furniture & equipment. We move your future forward.
Exserv provides your business with cost-effective furniture installation, reconfiguration, removal, and moving services. We take a proactive and collaborative approach to creating a plan designed to be as efficient and effective as possible. With Exserv Facility Services, you'll have a partner that takes time to deliver the best solution. Office Furniture Installation
New Installations
Reconfigurations
Disassemble, Move, and Reinstall existing furniture
All brands and product lines
Redeployment
Decommission and Liquidation
Storage (Temporary or Long-Term)
Recycle and Donation
Dedicated Project Manager
Pre-move planning to understand timelines and department priorities
Crews, Equipment, Building Protection, and Truck Fleet
Budget and Schedule Management
Daily On-site Crew
No scheduling or travel cost
Familiar with your building
Becomes a part of your company culture

Why choose Exserv Facility Services?
Exserv promises to stay true to our values and build strong, long-lasting partnerships with our clients. We approach every project as an opportunity to enhance our relationships, which are grounded in mutual trust and respect. Our team is guided by integrity, dedication, and high standards, which translates to their extraordinary work. Our team makes the difference.
"I've had the privilege of working with Exserv a few times now for a couple of installations with clients, and it has been THE best experience so far! "
"The Exserv team displays immense passion and flexibility in their work, and are always willing to do whatever is necessary to get the job done. Hands down the best installer/commercial mover in the Metroplex"
"Exserv was wonderful to work with on this project! They had incredible communication and did a fantastic job. We really appreciated their efforts to keep us updated during delivery and installation too."
24 hour turn around

Bi-lingual staff

50+ Crew size
insurance coverage(5m+)
nationwide travel area
25k+ Sq ft warehouse

Customer service nationwide
Exserv is capable of managing projects anywhere throughout the United States.  Whether you're undertaking a local project or one with multiple locations across the country, Exserv's installers are trusted team members that anticipate and execute exactly what is required for the success of your project.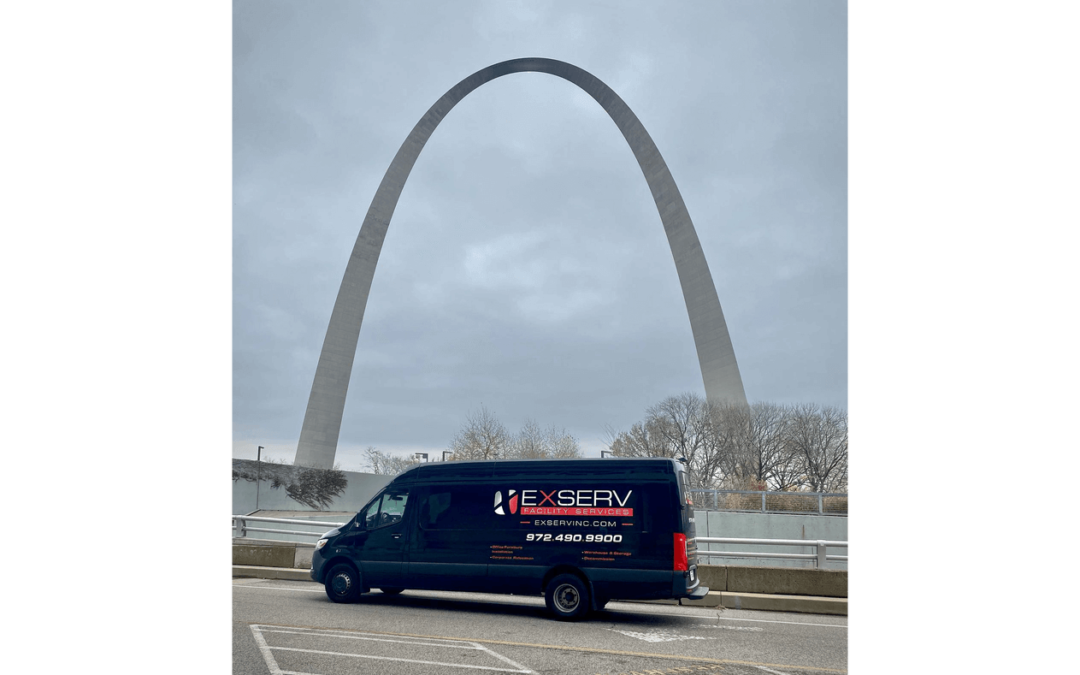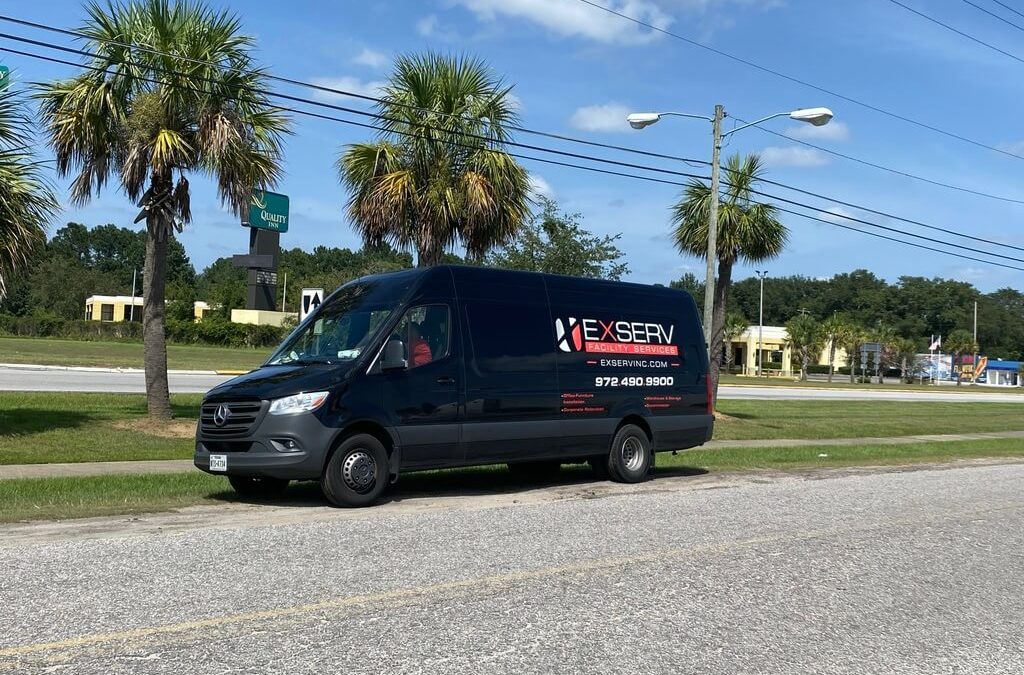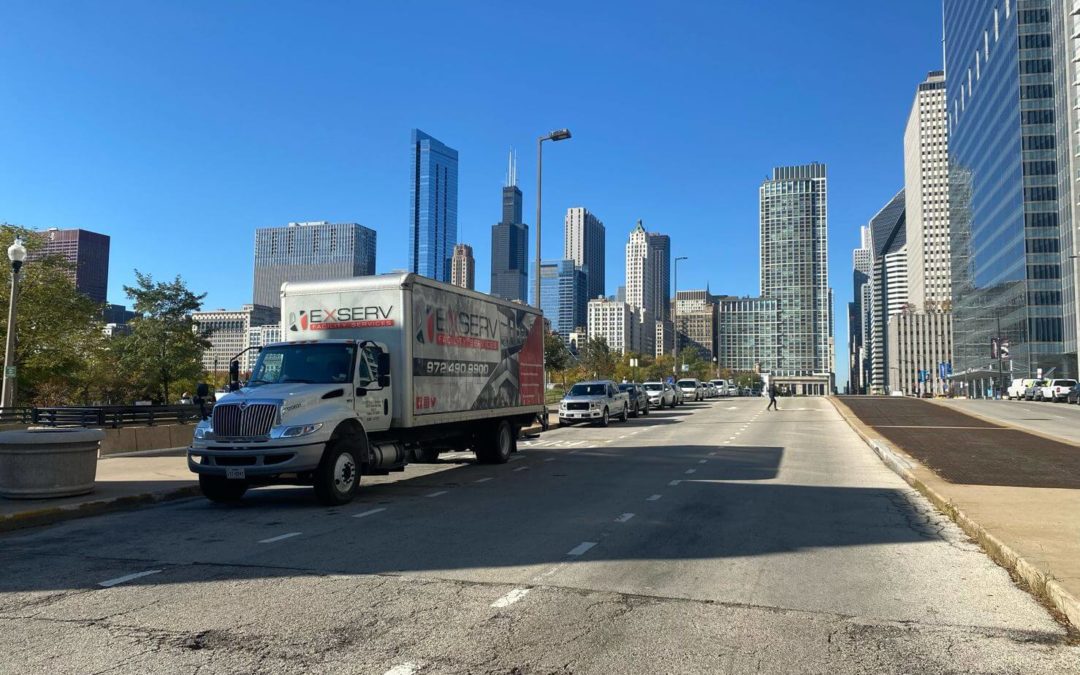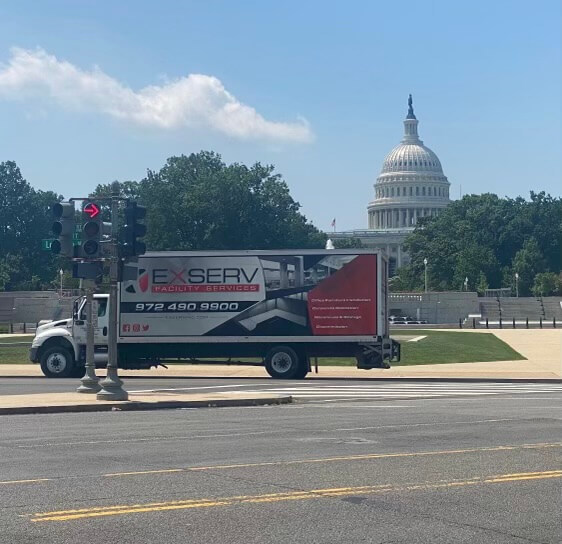 See All services
Click here to find out more about our stress-free, future-forward services today.
Get a quote
Get a quote for your office furniture or moving needs.